Central Placement Cell (Engineering)
Zeal COE&R has placed more than 2,000 students in the last few years through On Campus / Off campus / Pool Campus Drives.
Around 175+ Recruitment Drives are generally conducted every year.
Around 200 to 300 students of Zeal COE&R are getting placed through the campus every year.
Maximum Salary Offered Rs 12 Lakh by Your Story Media & Credit Suisse in AY 2020-2021.
International Placements with Package of 17 Lakhs in OS Technologies, Japan in AY 2019-20.
Reputed Companies – TCS , Capgemini, Infosys , LTI , Cognizant,  Zensar,  JCB , Amazon,  Accenture,  Mindtree,  Wipro,  Atos Global
Around 5,500+ students from different colleges visits Zeal COE&R every year to attend Off/Pool Campus drives.
Package Details:
Major Achievements:
Core Companies:
MG Seating Systems, Gallop Infra Consultancy, Vishnu Vaibhav Industries Pvt LTD, Pusalkar Suraksha Components, Bhavani Industries,  API Metrology, UST, Precision Group, Mahindra CIE, QH Talbros, Kranti Group, Intelux Electronics, Microverse Automation pvt Ltd, Machine Maker ,Continental Surface solutions, BDB, Warade Packtech Pvt Ltd, ZF Steering, Square yards, Realtech Relation Pvt Ltd, Propbuying, Takshi Auto Components, Diehl, Raam Group, Panse Automative.
Placement Scenario
2022-23
560+ (Still Continuing)
Student Placed
12.5 LPA
Offered by
Futurense Technologies
4.5 LPA
Average Salary Packages
2021-2022
650+ Offers
Student Placed
18.0 LPA
Offered by
rt Camp
4.5 LPA
Average Salary Packages
2020-2021
360+
Student Placed
12.0 LPA
Offered by
Your Story & Credit Suisse
4.5 LPA
Average Salary Packages
2019-20
221+
Student Placed
28.0 LPA
Offered by
Amazon
4.5 LPA
Average Salary Packages
Highest Package Achieved by Our Students
Rutuja Gadhave
Naukri.com, 14.75 LPA
Vishal Patil
PubMatic, 12.64 LPA
Vinita Aghicha
Futurense Technologies, 12.5 LPA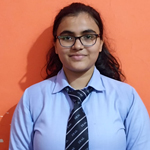 Sakshi Shinde
Futurense Technologies, 12.5 LPA
Nikita Jangid
Futurense Technologies, 12.5 LPA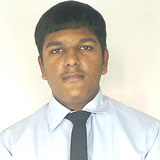 Omkar Halgi
Futurense Technologies, 12.5 LPA
Deep Bawane
Futurense Technologies, 12.5 LPA
Ishani Rede
Credit Suisse, 12 LPA
Anagha Malikpetkar
Credit Suisse, 12 LPA
Chaitrali Mirashi
Thoughtworks, 9 LPA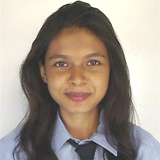 Sanika Unavane
Thoughtworks, 9 LPA
Priyanka Gawankar
24x7 Software, 8 LPA
Harsh Sawkare
24x7 Software, 8 LPA
Abhiraj Bandal
PTC, 7.5 LPA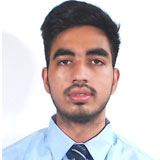 Aniket Dubey
PTC, 7.5 LPA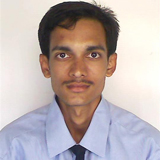 Suraj Kudale
PTC, 7.5 LPA
Samarth Shelke
PTC, 7.5 LPA
Swarang Dani
Capegemini, 7.5 LPA
Kadambari Mirashi
Capegemini, 7.5 LPA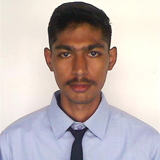 Yadnyesh Patil
Capegemini, 7.5 LPA
Durgesh Mamdapure
TCS Digital, 7 LPA
Rahul Telangi
TCS Digital, 7 LPA
Girish Bhagwat
Worldline, 6 LPA
Nandkishor More
Worldline, 6 LPA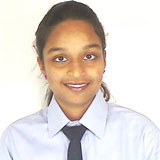 Shrushti Keshtwar
Worldline, 6 LPA
Udita Satdive
Worldline, 6 LPA
Ajitkumar Sharma
Worldline, 6 LPA
Aditi Khule
Worldline, 6 LPA
Priya Pawar
Realthings, 6 LPA
Rahul Rale
Realthings, 6 LPA
Anjali Chavan
Coditas, 6 LPA
Shubham Hadawale
NTT Data, 5 LPA
Niraj Dhiwar
NTT Data, 5 LPA
Shubham Kadam
Pratiti Technology, 5 LPA
Abhijit Kate
Pratiti Technology, 5 LPA
Tanaya Khare
Emphasis, 5 LPA
Radha Sontakke
Emphasis, 5 LPA
Srujan Garde
Emphasis, 5 LPA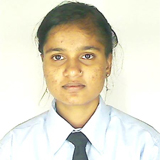 Pragati Devkar
Mercer, 5 LPA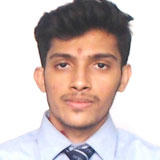 Aniket Jadhav
Zensoft, 4.5 LPA
Omkar Jadhav
Zensoft, 4.5 LPA
Arpita Khandagale
Zensoft, 4.5 LPA
Aditya Muley
Zensoft, 4.5 LPA
Aniket Kurdule
Sankey Solutions, 4 LPA
Pallavi Shewale
Sankey Solutions, 4 LPA