Central Placement Cell (Engineering)
Infrastructure Facility
The Training & Placement Cell is one the busiest teams in the campus.
T&P is the bridge between the academics and the industries. We train our students to be industry ready and companies acquire the required talent they desire.
To conduct campus interviews, we have a comfortable and spacious infrastructure which helps in smooth functioning of the recruitment process.
Our free offerings are to be experienced to be believed!
Our offerings are nothing less than rolling out the red carpet for corporate behemoths! May it be recruitment drives or corporate workshops and meetings; we go all out to please our valued guests, with all our infrastructure and world-class facilities and support staff in tow.
Just to give you a glimpse, here's what we offer for free: pick and drop facility from your location, tantalizing hot and cold welcome drinks and sumptuous breakfast and lunch facility, refreshments on call, auditorium, computer lab, conference room, GD rooms and interview cabins, and humble and dedicated support staff. And when you are done with the day, we also satisfy your taste buds with mouth watering delicacies during dinner! Our pantry is well equipped to satisfy all your needs and our support staff more than happy to serve you. All this comes to you absolutely free, just as a token of our appreciation!
Conference Room
Conference calls or meetings are an integral part of any corporate. Hence to have meetings or conference calls or any discussions, we have spacious and comfortable AC conference rooms to meet the need.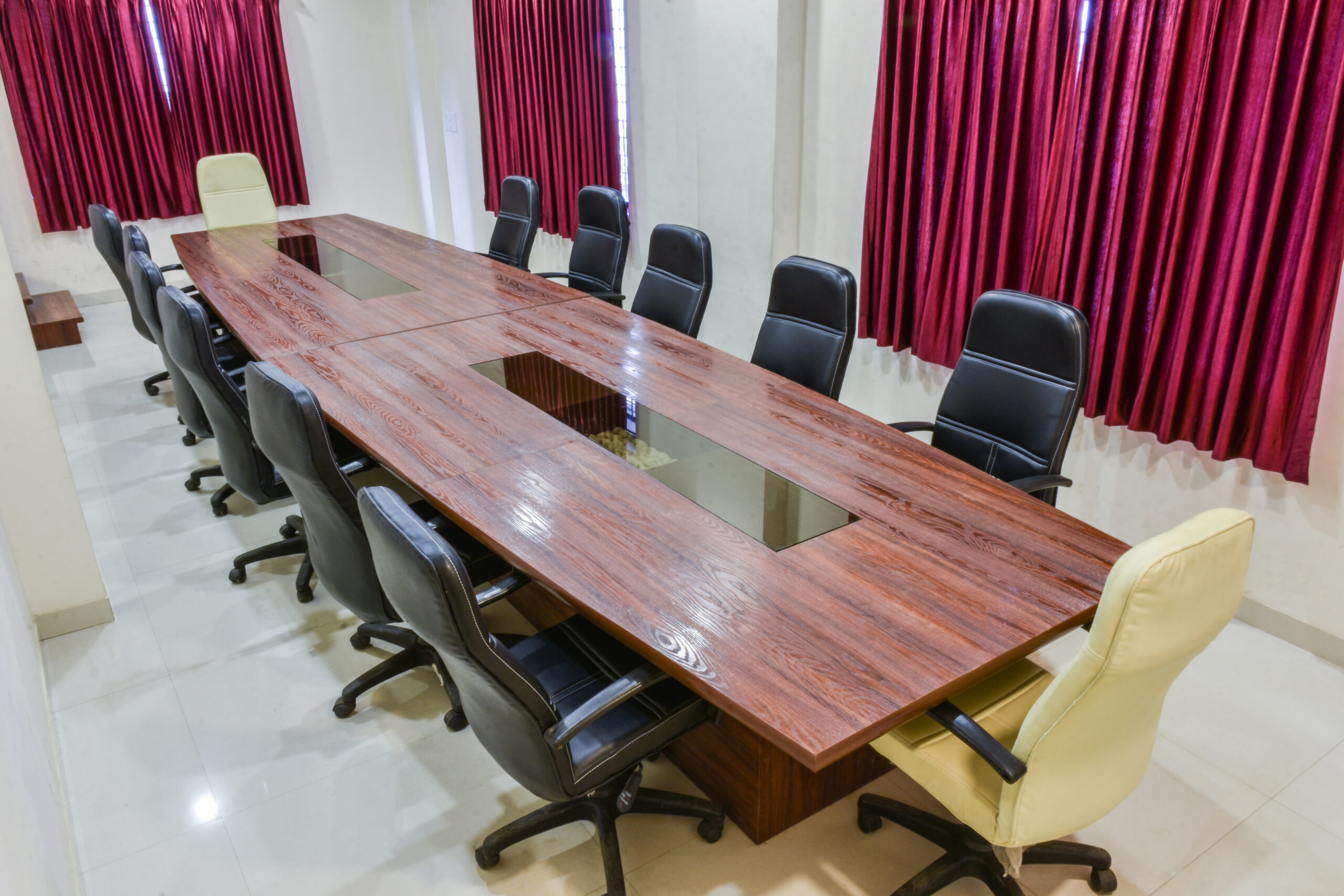 Auditorium
We have a huge and comfortable auditorium to accommodate 800 students at a time which makes it easy, time saving and cost effective if we have to conduct a pre-placement talk or training sessions. It is equipped with a sound and microphone system, LCD screen and projector. This makes addressing a huge chunk of students becomes hassle-free.
Budget Comparison: why pay when you get everything for free?
| | | |
| --- | --- | --- |
| Head | Zeal CPC Campus | Hotel/Other Paid Venue |
| Fully Equipped Auditorium (800 seats) | Free and readily available! | Around INR 1 lakh for 500 capacity |
| Computer Lab | Free and readily available! | Chargeable & needs to be arranged |
| Student Coordinators | Free and readily available! | Recruitment teams required |
| GD and AC Conference Rooms | Free and readily available! | Chargeable & need to be arranged |
| AC Interview Cabins | Free and readily available! | May not be available |
| 24*7 Power Supply | Free and always available! | Available on extra payment |
| Advertisements | Free! | Available on extra payment |
| Breakfast/Hot & Cold Drinks | Free and just a call away! | Chargeable |
| Lunch & Dinner Facility | Free and just a call away! | Chargeable and expensive |
| Location and Logistics | All facilities available on one floor! | Involves juggling between multiple floors! |
| Total Cost of One Recruitment Drive | Totally Free! | Approximately INR 2-3 lakh per drive! |